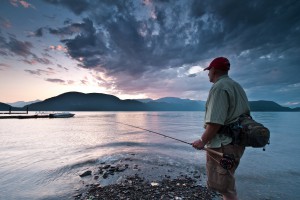 The 2016 Freshwater Fishing Tourism Symposium is an opportunity for stakeholders to gather and discuss how we can work together to grow the freshwater fishing tourism sector.
The symposium's overlying focus will be on tourism but will also feature a diverse set of topics ranging from habitat conservation and fisheries research to tourism marketing and the effects of global warming on fishing tourism.
When and Where:
Dates:
November 9th and 10th, 2016
Location:
Harrison Hot Springs, British Columbia
Host Venue:
Harrison Hot Springs Resort
Phone: (800) 663-2266
Web: www.harrisonresort.com
Location: 100 Esplanade Avenue
Harrison Hot Springs, BC
Please Quote "Fishing Tourism Symposium" to receive event accommodation rates starting at $119. Reservations must be made before October 17th to guarantee availability.